Wildwood Team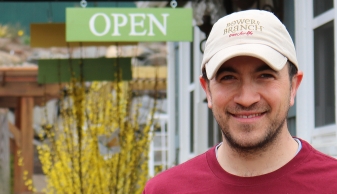 David Bosco – Owner & President
David is second generation Owner and President of Wildwood Nurseries. David has had a passion for plant material and the outdoor environment for as long as he can remember. David has a bachelor of science in business finance from Providence College and also a bachelor of landscape architecture from the University of Rhode Island. David is a Rhode Island Certified Horticulturist as well as a Rhode Island Licensed Arborist (#386). David oversees all aspects of the business. He continuously seeks to improve the quality and selection of product as well as the overall customer experience.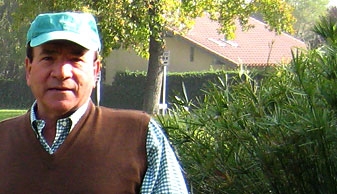 Thomas Bosco – Owner
Thomas is the Founding President of Wildwood Nurseries. Thomas has specialized in residential and commercial property design, development and management preservation for over 43 years. Thomas has served as a Rhode Island Registered Landscape Architect (#106) since 1977. Thomas is a Rhode Island Licensed Arborist (#325) and a Rhode Island Certified Horticulturist. Thomas served as the President of the Rhode Island Nurserymen's Association in 1981 and formerly dedicated many years of service as the East Greenwich Tree Warden. Thomas is also a former member of the American Society of Landscape Architects.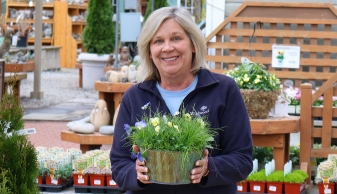 Linda Carlson – Garden Center Office Manager
Linda joined the team in 2003. She has extensive experience in the nursery business, including a background in plant propagation, management and sales. She has an expansive knowledge of plants, plant placement and gardening know-how. As Garden Center Office Manager, Linda ensures that our customers receive immediate attention and an excellent customer service experience. Linda is a valuable resource for both our customers and staff.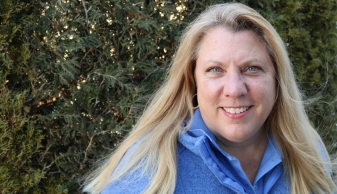 Catherine Cote - Garden Designer / General Sales Manager
Cathi is a lifelong gardener with a passion for plants who joined the team in 2011. While her first career was in IT, Cathi's heart has always been in horticulture. After becoming a URI Master Gardener in 2005, Cathi worked at the URI Outreach Center before coming to Wildwood. She has completed the Rhode Island Certified Horticulturalist program, and brings years of personal, hands-on experience to the team. Her own garden has been featured on multiple garden tours, and she enthusiastically shares tips and techniques that can help our customers to have a successful gardening experience. Cathi also coordinates special events and social media for the nursery.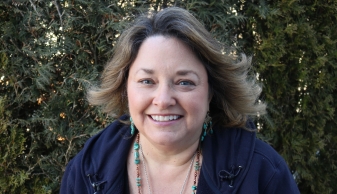 Jo-Ann Bouley - Annual & Perennial Manager
Jo-Ann joined the Wildwood team in 2014 and brought with her a passion for plants and gardening. After 25 years in the medical field, Jo-Ann changed career paths and in 2006 received a bachelor's degree in Horticulture from URI. Following graduation, she became the Educational Program Manager for the URI Outreach Center at Roger Williams Park Botanical Center in Providence. Today Jo-Ann is responsible for managing our extensive annual and perennial collection in the nursery. She loves to inform and educate customers about plants and their care so that they feel empowered and confident in creating a little piece of paradise in their own yards.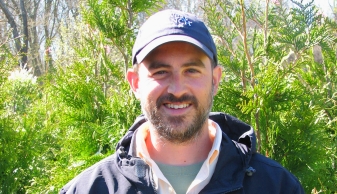 Jim Muro - Garden Designer / Tree & Shrub Manager
Jim joined the Wildwood team in 2015. He started his career in horticulture early, taking his first nursery job at the age of 14 in Connecticut. He went on to study Horticulture at UMass Amherst, and worked for many years in the nursery industry before coming to Wildwood. Today Jim is our go-to tree and shrub expert in the nursery, and is reponsible for managing our extensive tree and shrub collection. Jim has great design sense, and gets great satisfaction from helping people solve their landscaping problems. Stop in anytime you'd like to "talk plants" and Jim will be happy to oblige!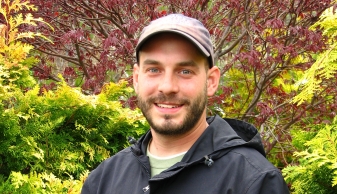 Kyle Toste - Nursery Operations Manager
Kyle has been part of the Wildwood team since 2015. His creativity and enviable woodworking talents have been put to great advantage in the garden center, and you'll surely notice his handiwork when you visit. Besides being our go-to staff member for physical infrastructure support, Kyle manages our delivery services, a job that he jovially refers to as "delivering happiness" to our customers. He also assists with our social media and marketing efforts. Kyle has been a great addition to the team.
Carmella Farrar - Holiday & Decor Specialist
Carmella joined the Wildwood team in April 2018 after a 38 year career in education. An avid self-taught gardener, she completed the URI Master Gardener program in May 2018. On any given day at the garden center, you can find her maintaining our large collection of annuals and perennials. She also creates custom planters and assists customers with garden design ideas, as well as offering advice about plant material. She loves it when customers share their photos of gardens they have created from plants they found here at Wildwood Nursery and Garden Center.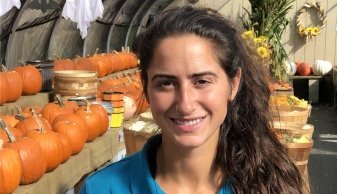 Emily Buonaiuto - Container & Urban Garden Specialist
Emily joined the Wildwood team in 2019. She brings with her several years of nursery and garden center experience. Her own gardening experiences have gained her an appreciation for the challenges that customers gardening in small footprint urban settings can face. Stop by and you'll see her handiwork on display in beautiful custom planters, and creative vegetable gardening vignettes.