Wildwood Team
David Bosco – Owner & President
David is second generation Owner and President of Wildwood Nurseries. David has had a passion for plant material and the outdoor environment for as long as he can remember. David has a bachelor of science in business finance from Providence College and also a bachelor of landscape architecture from the University of Rhode Island. David is a Rhode Island Certified Horticulturist as well as a Rhode Island Licensed Arborist (#386). David oversees all aspects of the business. He continuously seeks to improve the quality and selection of product as well as the overall customer experience.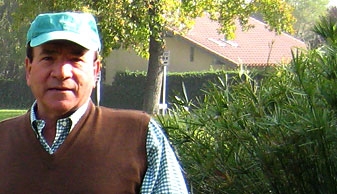 Thomas Bosco – Owner
Thomas is the Founding President of Wildwood Nurseries. Thomas has specialized in residential and commercial property design, development and management preservation for over 43 years. Thomas has served as a Rhode Island Registered Landscape Architect (#106) since 1977. Thomas is a Rhode Island Licensed Arborist (#325) and a Rhode Island Certified Horticulturist. Thomas served as the President of the Rhode Island Nurserymen's Association in 1981 and formerly dedicated many years of service as the East Greenwich Tree Warden. Thomas is also a former member of the American Society of Landscape Architects.
Linda Carlson – Garden Center Manager
Linda joined the team in 2003 and assists as the Garden Center Manager. Linda has over 15 years of experience in the nursery business. She has a background in plant propagation, management and sales. She has an expansive knowledge of plants, plant placement and gardening know-how. Linda offers helpful advice for all gardening needs. Linda provides excellent service and is a valuable resource to customers.
George Christie – Landscape Designer
George is entering his seventh year at Wildwood. George has been an avid gardener for years. He has a Masters in Entomology and ran a mosquito-control business for 15 years. George worked at Casey Farm as the education coordinator for 7 years. George also has a Bachelor of Landscape Architecture from the University of Rhode Island. His gardening and insect pest knowledge is very beneficial in helping customers with landscape decisions and appropriate pest identification and solutions. George's experience and personable approach will make your shopping experience informative and enjoyable.
Chris Hall – Garden Center Sales Associate
Chris has a bachelor of landscape architecture from the University of Rhode Island and is a Rhode Island Licensed Arborist (#773). He is entering his fifth year at Wildwood. Chris's enthusiasm, positive attitude and dedicated assistance make him an added bonus to our team.
Cathi Cote - Senior Sales Associate
Cathi is a lifelong gardener with a passion for plants who joined the team in 2011. While she spent years in the computer industry, her heart was always in horticulture. She became a URI Master Gardener in 2005 and subsequently spent 3 years working at the URI Outreach Center as a coordinator of youth environmental education programs. A Rhode Island Certified Horticulturalist, Cathi brings years of personal, hands-on experience to the team. Her own garden has been featured on several garden tours, and she enthusiastically shares tips and techniques that can help our customers to have a successful gardening experience. Like all avid gardeners, Cathi loves to "talk plants", and looks forward to helping you to create your own special garden retreat.