Wildwood Team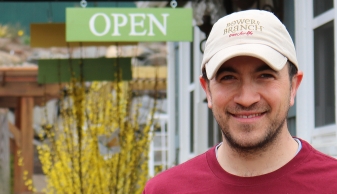 David Bosco – Owner & President
David is second generation Owner and President of Wildwood Nurseries. David has had a passion for plant material and the outdoor environment for as long as he can remember. David has a bachelor of science in business finance from Providence College and also a bachelor of landscape architecture from the University of Rhode Island. David is a Rhode Island Certified Horticulturist as well as a Rhode Island Licensed Arborist (#386). David oversees all aspects of the business. He continuously seeks to improve the quality and selection of product as well as the overall customer experience.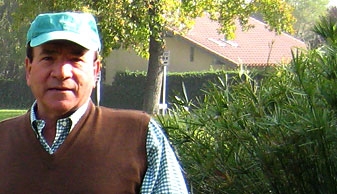 Thomas Bosco – Owner
Thomas is the Founding President of Wildwood Nurseries. Thomas has specialized in residential and commercial property design, development and management preservation for over 43 years. Thomas has served as a Rhode Island Registered Landscape Architect (#106) since 1977. Thomas is a Rhode Island Licensed Arborist (#325) and a Rhode Island Certified Horticulturist. Thomas served as the President of the Rhode Island Nurserymen's Association in 1981 and formerly dedicated many years of service as the East Greenwich Tree Warden. Thomas is also a former member of the American Society of Landscape Architects.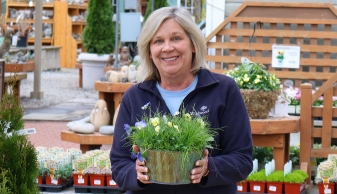 Linda Carlson – Garden Center Manager
Linda joined the team in 2003 and assists as the Garden Center Manager. Linda has extensive experience in the nursery business, including a background in plant propagation, management and sales. She has an expansive knowledge of plants, plant placement and gardening know-how. Linda offers helpful advice for all gardening needs. Linda provides excellent service and is a valuable resource to customers.
Chris Hall – Garden Sales Associate
Chris has a bachelor of landscape architecture from the University of Rhode Island and is a Rhode Island Licensed Arborist (#773). He worked full-time at Wildwood after finishing school, but today blends a full-time career as a Warwick fire fighter with a part time job as a landscape designer and salesperson at Wildwood. Chris's enthusiasm, positive attitude and dedicated assistance make him a pleasure to have on our team.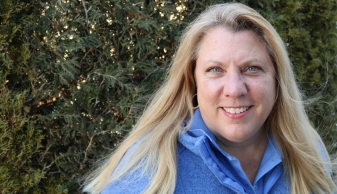 Cathi Cote - Senior Sales Associate
Cathi is a lifelong gardener with a passion for plants who joined the team in 2011. While she spent years in the computer industry, her heart was always in horticulture. After becoming a URI Master Gardener in 2005, Cathi worked at the URI Outreach Center as Youth Environmental Education Program Coordinator before coming to Wildwood. Cathi also completed the Rhode Island Certified Horticulturalist program. She brings years of personal, hands-on experience to the team. Her own garden has been featured on multiple garden tours, and she enthusiastically shares tips and techniques that can help our customers to have a successful gardening experience.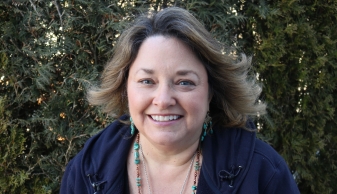 Jo-Ann Bouley - Garden Sales Associate
Jo-Ann joined the Wildwood team in 2014 and brought with her a passion for plants and gardening. After 25 years in the medical field, Jo-Ann changed career paths and in 2006 received a bachelor's degree in Horticulture from URI. Following graduation, she became the Educational Program Manager for the URI Outreach Center at Roger Williams Park Botanical Center in Providence. Jo-Ann was also a co-owner of My Garden Guru Garden Coaches which provided coaching and garden design services to clients in RI and southeastern MA. Jo-Ann loves to inform and educate customers about plants and their care so that they feel empowered and confident in creating a little piece of paradise in their own yards.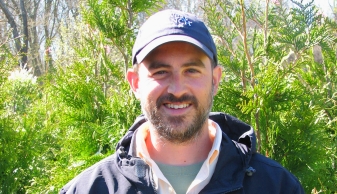 Jim Muro - Garden Sales Associate
Jim joined the Wildwood team in 2015. He started his career in horticulture early, taking his first nursery job at the age of 14 in Connecticut. He went on to study Horticulture at UMass Amherst, and worked at Central Nurseries before coming to Wildwood. Today Jim is our go-to tree expert in the nursery. Jim has great design sense, and gets great satisfaction from helping people solve their landscaping problems. Stop in anytime you'd like to "talk plants" and Jim will be happy to oblige!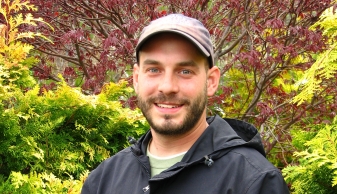 Kyle Toste - Sales and Delivery
Kyle has been part of the Wildwood team since 2015. While he previously worked in marketing, he came to Wildwood for a change of environment and has been eager to learn the nursery business. Kyle has also used his creative and woodworking talents to great advantage in the garden center, and you'll surely notice his handiwork when you visit. He is also our primary delivery person, a job that he jovially refers to as "delivering happiness" to our customers. Kyle has been a great addition to the team.
Alex Flathmann - Garden Sales Associate
Alex came to Wildwood in 2015. His background includes 18 years as a Computer Support Technician in New York, during which time he also worked part time for a garden center in the Hudson Valley (on top of being an avid home gardener). He came to Wildwood after moving to Rhode Island, and today shares his smile and outgoing personality with us on weekends in the garden center. Alex has plenty of hands-on gardening knowledge to share, and is always happy to help customers make the best possible plant selection.